Release Notes
Gin and Sonic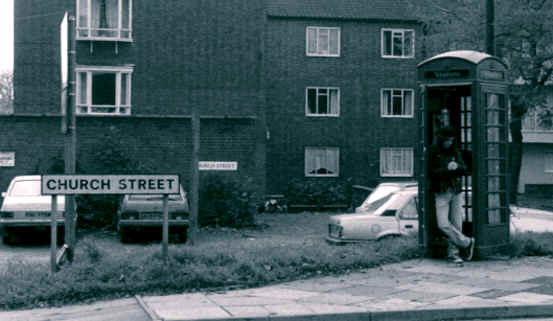 All songs written and performed by Jon Townsend
This was my first CD and was recorded both in Austin and Dallas over a peroid of several years. It started off at my home in Austin, using borrowed equipment, but was then put on hold when the borrowed equipment had to be taken back. Rob Hooper, who I'd played with in the band 'Cartoon Sky' and I laid down most of the rhythm tracks in one day in my living room. I then went back and added the rest of the tracks one at a time, very slowly. However, when the equipment was pulled, the recording stopped, and the tape began to collect dust.
Off to Dallas.....Several years later I moved to Dallas to chase the almighty dollar and get a 'real' job in cut-throat corperate America. The one (and possibly only) benefit of this was that you actually get paid on occation for selling your soul to the Dilbert machine. This allowed me to purchase my own recording equipment and dust off the tapes I had started several years back. With a few new musician friends, who I had been playing with around town in Christopher North's band Blue Skye, I recorded added a few newer songs and finished up the CD. Copies were given away to whoever would listen and eventually found their way as far from home as LA, a pub in Nuneaton England, and scattered about the east coast.
I still enjoy this CD quite a bit and plan on remastering it and making the new better sounding copies avaiable on mp3.com and from this page. Stay tuned.......
---
Shangri-La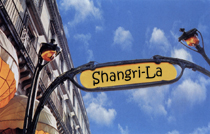 This is my new release, just hot off of the presses... or rather, burner. All most all of the songs are available for free download (as .mp3 files) from http://www.mp3.com/jontownsend. You can also purchase a CD copy from the site also and they will burn a copy and send it ot you. Or, you can email me directly from this site and get a copy. There are 11 new songs, which employ a variety of styles. Over all, the collection is meant to be fun summertime listening and is fairly up-beat compared to Gin and Sonic. All of these were recorded at home and I am playing all of the instruments. There are a couple of tracks in which friends of mine added backing vocals also. There are a few creepers in there as usual, but this is still a fairly damn happy CD. I had a lot of fun making it and hope you enjoy it also. I also can't wait to start working on the next one. Several tracks that were not ready in time for either CD release are calling out to me to finish them as well as a few old tunes that need some new life breathed into them.
I can't wait. - Jon